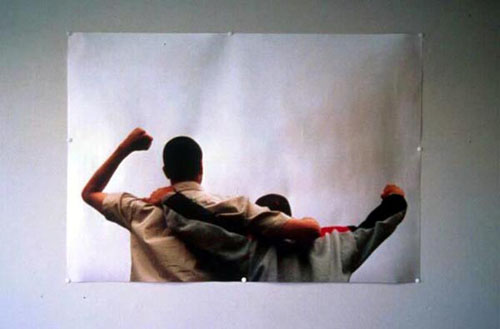 Sooooold, printed poster, dimensions variable (Maximum size 84 x 60 cm, 2001
Sooooold is an unlimited edition poster depicting the artists in a pose reminiscent of footballers celebrating a goal. The poster format is similar to those of sporting heroes purchased to show their support of a particular team. Rather than being greeted by adoring fans, the artists are faced with the bleak grey English sky.
Click here to request more information or purchase poster.