The Valhalla suite comprises of 16 lino cut prints of figureheads recovered from wrecked ships. Each figurehead, in some sense, has failed in its task of providing the ship and its crew with a safe passage during its voyage. Their hand carved stares, once full of hope and guidance, now take on a melancholy and wistful nature.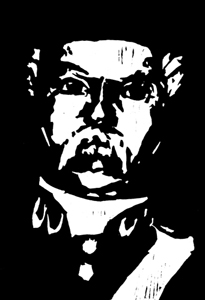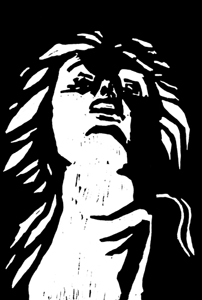 Valhalla 2/16 and 5/16, Lino-pirnt on paper , 20cm x 30.5cm, 2006
Their representations of ideal forms of beauty and strength are now undermined by a human frailty. The investment of hope in such inanimate objects on the part of the sailors, serves as a pertinent metaphor for the way in which many systems of belief rely on such intrinsic levels of superstition and blind faith. Yet the figureheads still invoke a sense of pity, burdened with the impossibility of their task handed to them by their creators.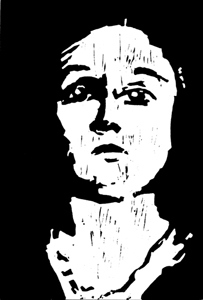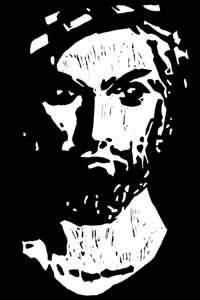 Valhalla 9/16 and 10/16, Lino-pirnt on paper , 20cm x 30.5cm, 2006
The title of the suite is taken from a collection of figureheads of the same name on the Scilly Isles, the legendary location of Lyonesse in Arthurian Legend. In Norse mythology Valhalla is the home for those slain gloriously in battle. Both of these references themselves form part of other systems of legend and myth and deepen the figureheads' mysticism within such contexts.